Flu & Pneumococcal Immunisation
Does Age Affect The Risk Of Flu?
Yes. If you are aged 65 years or over or you are at higher risk.
Who Is At Risk?
If you are aged 65 years or over or if you are on regular inhaled steroids
If you have a chronic respiratory disease (including asthma)
If you have chronic heart disease
If you have chronic renal disease
If you are diabetic
If you have a weak immune system
If you live in a long-stay residential or nursing home
If you have a chronic liver disease
If you are a carer
If you have a high BMI
If you live with someone who is considered 'Immunocompromised'
If you are aged 50-64 years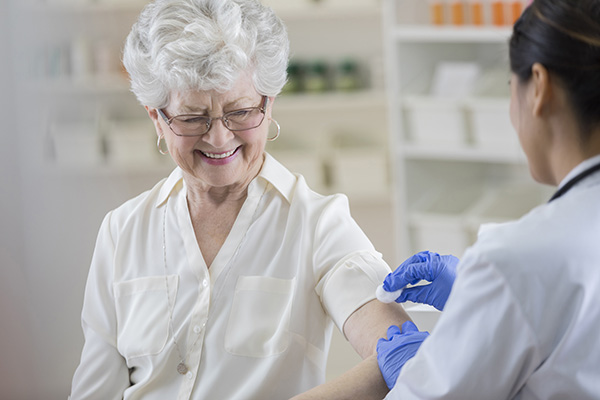 Do I Need To Be Protected Against Pneumococcal Infection?
Everybody aged 65 and over should now be immunised to help protect them against pneumococcal infection which can cause diseases such as pneumonia, septicaemia (blood poisoning) and meningitis. Please phone the surgery to make an appointment if the above applies to you.
When Are The Flu Clinics This Year?
Our Saturday Flu clinics will be held at Victoria House Surgery on:
Saturday 9th October, 8:30am - 4:00pm
Saturday 23rd October, 8:30am - 4:00pm
We will also hold midweek clinics during normal surgery hours - if you wish to have a midweek appointment please contact the surgery to book an appointment.
Please be aware - patient will also be offered their flu vaccination at the same time as their Covid booster vaccination - these booster vaccinations will be done at Bicester Heritage. We are inviting patients to our booster clinics now via text, so look out for those. You will get a text when you are eligible to have your vaccination - your booster vaccination must be 6 months after your last Covid vaccination. If you would rather not wait for your booster vaccination to have your flu vaccination, feel free to book a flu vaccination appointment at our surgery.
Child flu vaccination clinics will be available during normal surgery working hours. Remember, school children in all school years Reception to Year 11  will be offered their flu vaccination at school.