Covid-19 Vaccination Centre to be sited at Bicester Heritage (former RAF Bicester)
An agreement has been reached for the Bicester Covid-19 Vaccination Centre to operate from premises at Bicester Heritage to the north of the town. Patients from all three of Bicester's GP practices will be invited to receive their vaccinations there during the national vaccination programme that is underway and set to continue through the following months.
Vaccinations will be carried out at the Centre by nurses and clinicians from the Bicester practices – Alchester Medical Group, Bicester Health Centre and Montgomery-House Surgery. The NHS has set up a system to invite people who are at greatest risk from Covid-19 to attend for a vaccination first. Patients in Bicester are asked to wait until they are contacted and they should not call the NHS or their GP practice about Covid-19 vaccination appointments. Patients will be required to attend the Vaccination Centre twice, for their initial vaccination and a follow up vaccination three weeks later.
The Vaccination Centre is located in a specially adapted building within Bicester Heritage, which can be easily accessed by car and where there is free parking available with entry via Skimmingdish Lane on the Bicester ring-road.  The Centre has the capacity for many people to be vaccinated at the same time and is well suited to meeting the various demands of the Covid-19 vaccination programme.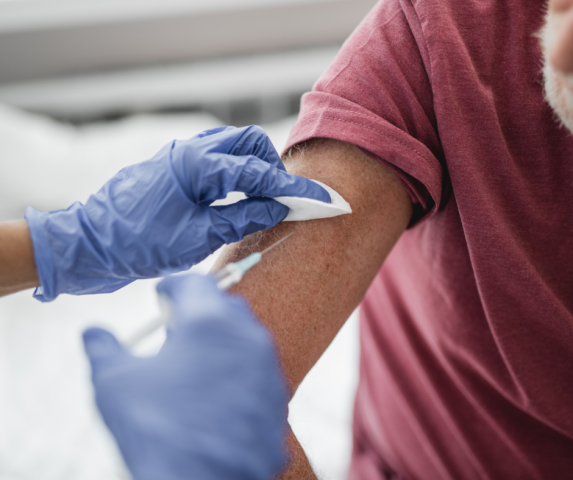 Click here for more information on the site and information when you are called to attend for your vaccination.
Published: Dec 14, 2020