Easier Prescription Pick Ups
The need to pick up one of those green paper prescription forms from your doctor or doctor's surgery will soon be over for all our patients. From next week all our non-dispensing* patients who have a medicine prescribed - for example, during a phone consultation with a GP - will be able to go straight to a local pharmacy to pick up their items. 
There'll no longer be any requirement to come into our surgery building for a paper prescription, even if you're still not signed up to the Electronic Prescription Service. 
This new way of ensuring even more people's prescriptions now go through immediately and electronically to pharmacies will help cut the number of trips that our patients need to make during this time of Covid-19 and beyond.
Patients who're not already signed up to the Electronic Prescription Service will now be able to go to ANY pharmacy to pick up their new prescription medicines or requested repeat medicines. But for the new system to run smoothly it's very important to know your NHS number, as pharmacy staff will usually need to ask you for this before dispensing your medicines. 
At some times, if you attend an appointment at our surgery, your doctor may give you a prescription token to take to the pharmacy instead. However, patients will mostly require their NHS number when asked at the pharmacy.
You can usually find your NHS number on any letters concerning your health, or call us on 01869 248585 and we will help. If you nominate one particular pharmacy that you'll always visit to pick up prescriptions from then that will also help. 
If you're a patient that's already using the Electronic Prescription Service and already used to picking up your medicines from your nominated pharmacy then the system for you remains exactly the same as now.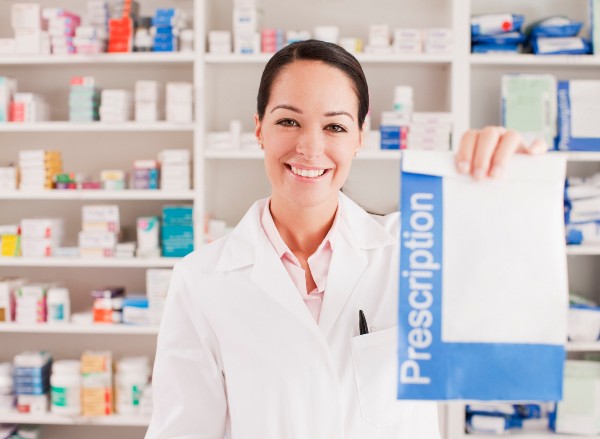 * Our dispensing patients are all people who live in the villages around Bicester, except Caversfield and Launton.  As all these patients do not have a nearby pharmacy or chemist they are allowed to collect their prescription items direct from the Alchester Medical Group Dispensary, which is at Victoria House Surgery.  People who live in Bicester itself will always be within a short distance of a community pharmacy or chemist and are therefore known as our 'non-dispensing patients'. These patients must always use a pharmacy or chemist for their prescription item collection, in line with the national rules.
Published: Jun 24, 2020