PLEASE TELL US IF YOU CANNOT ATTEND YOUR VACCINATION APPOINTMENT
If you have an appointment booked for a jab at the Bicester Vaccination Centre at Bicester Heritage please ensure you attend as arranged. We are issuing this message following an increasing number of non-attendances.
If you cannot attend, perhaps because you've already had your jab elsewhere or have booked to go elsewhere, then please tell us urgently, either by email or a call to your GP practice.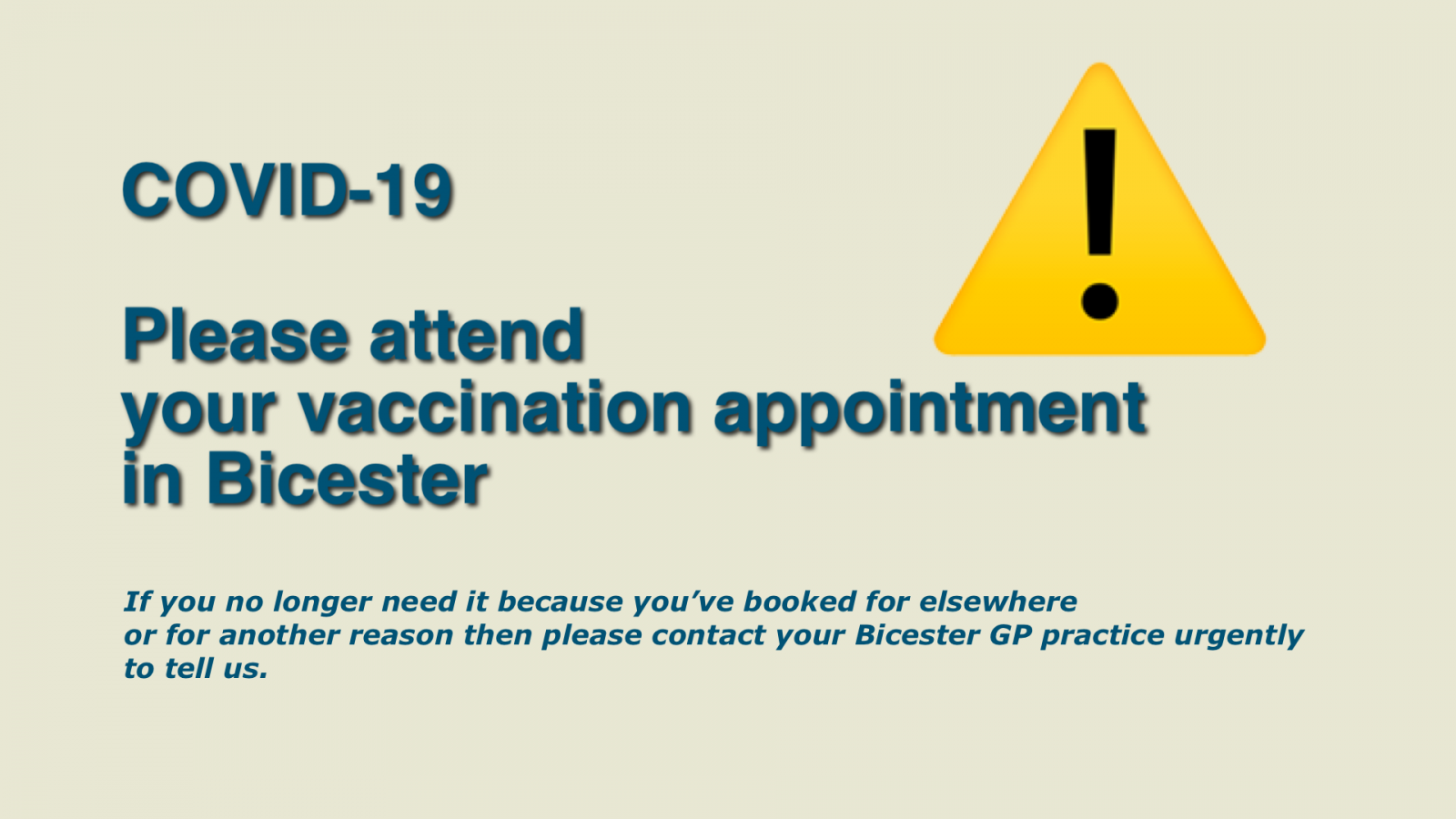 Published: Mar 18, 2021