Service Performance Report
From the start of January to end of June 2022 we've continued to provide regular services at our Victoria House and Langford surgeries and, early in the year, helped in the vital Bicester-wide programme to deliver Covid-19 jabs from the Bicester Vaccination Centre at Bicester Heritage.
The Alchester Medical Practice has a multidisciplinary team of 50 staff providing services for over 21,000 people who're registered as its patients.
Here's a snapshot of performance highlights for the first half of 2022.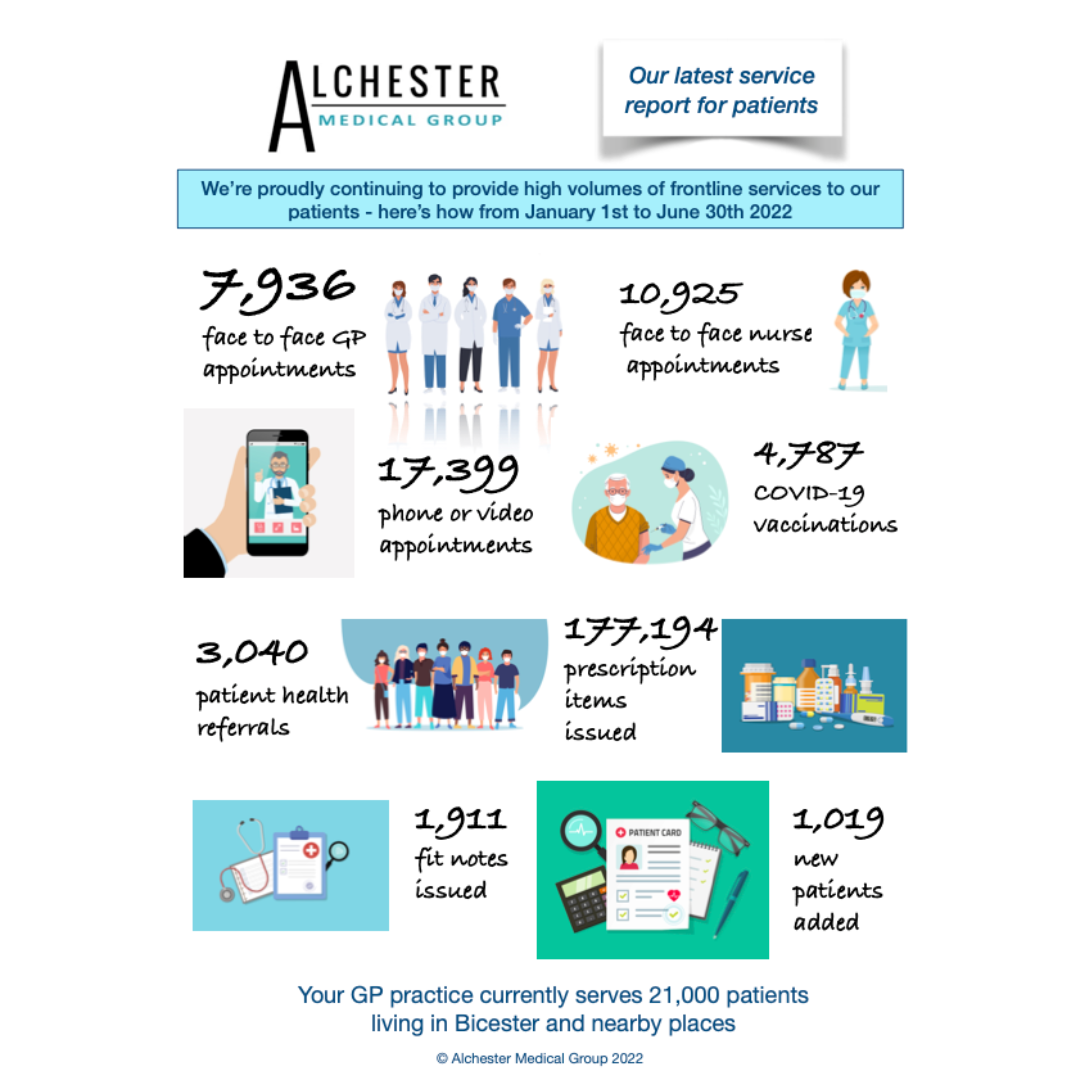 Published: Aug 2, 2022