Reviews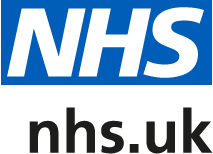 updated at 08:51am on 28/05/2020
by Anonymous
Great receptionist
I was unable to make an online appointment so popped into Victoria House surgery and spoke to F. She was great at finding me another appointment with a different Doctor. Many thanks for the good service.
Visited in February 2020, Posted on 05 February 2020
by Anonymous - Posted on 13 August 2019
Wonderful courtesy and service
Over the past 20 years, my wife and I have benefited from the Langford Medical Practice, now known as the Alchester Medical Group since it combined with other surgeries. The doctors genuinely care, to the extent they telephone to advise blood test results, and scan results, and also call to advise medication dosage needs to be adjusted. During a consultation, they take the time to examine every aspect of symptoms and condition, rather than whisking you out of the door with another prescription, and they are not backward in arranging appointments: For example - 1,12,17 visited a young doctor with a persistent cough, who persisted in finding the cause, and between 4th December, and 14th Feb, appointments were made for X-ray, CT scan, Lung function test, Blood count, Lung biopsy, PET scan, 2 consultations with surgeon, CT scan chest/abdo/pelvis, ECG x 2, colonoscopy, and finally part removal of lung. Follow up was equally impressive, and it must also be said that the pharmacy is equally attentive with repeat prescriptions, always willing to help out when we forget to order until we're very low. You often hear of people having problems with doctors, by in our experience, if you treat people as you wish to be treated, they are usually very helpful.
Visited in August 2019, Posted on 13 August 2019